When it comes to renowned wine regions, Napa Valley and Sonoma County in the United States immediately come to mind. These regions have gained global recognition for their exceptional wines and picturesque vineyards. However, across the Atlantic, Spain boasts its own impressive array of wine-producing areas that can rival the charm and quality of Napa and Sonoma. One such Spanish gem is our lovely Ribera del Duero, which shares many characteristics with its American counterparts while adding a distinct Spanish flair to the experience.
Discovering Spain's Wine Gems: Comparable to Napa and Sonoma
1. Ribera del Duero: Spain's Response to Napa and Sonoma
Tucked along the banks of the Duero River, the Ribera del Duero wine region emerges as Spain's answer to Napa Valley and Sonoma County. It's not just about the wines; it's a captivating journey through rolling hills and vineyard landscapes reminiscent of Napa and Sonoma. Like Napa's famed Cabernet Sauvignon and Sonoma's elegant Pinot Noir, Ribera del Duero thrives on its native grape, Tempranillo, known locally as Tinta del País. A shining star in this region is the iconic "Vega Sicilia," an exceptional winery renowned for its Ribera del Duero wines that rival Napa's most acclaimed bottles.
2. Priorat: Catalonia's Vinous Treasure
Much like Napa and Sonoma's diverse terroirs, Priorat in Catalonia offers a captivating blend of slate and quartz-laden soils, creating wines that are both unique and captivating. Here, the native Garnacha and Cariñena grapes hold sway, producing wines with intense character that rivals Napa's Cabernet Sauvignon. An emblematic winery, "Clos Mogador," produces wines that exhibit Priorat's powerful charm and can stand shoulder-to-shoulder with Napa's finest.
3. La Rioja: Timeless Elegance in Spain
Echoing Napa and Sonoma's legacy of excellence, La Rioja showcases Spain's finest winemaking traditions. Just as Napa's wineries meticulously craft their Cabernet Sauvignon and Sonoma cherishes its Pinot Noir, La Rioja cherishes Tempranillo and the art of oak aging. A notable example here is ''La Rioja Alta S.A." an iconic winery with a history dating back to 1858, producing wines that reflect the region's elegance and age-worthy characteristics.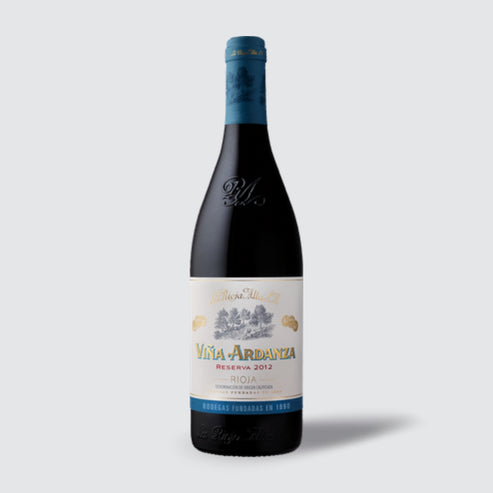 Unveiling the Allure of Spanish Wine Regions
1. Terroir and Climate
Spain´s winemaking allure emanates from its unique terroir. From high elevation, and steep hills, to dramatic temperature shifts that create wines of profound depth, similar to Napa and Sonoma's diverse microclimates. Just as Napa's climate shapes its wines, Spains distinct climates add a layer, and layers of complexity that contribute to multiple remarkable Tempranillo expressions.
2. Winemaking Traditions
Most of the best Spanish winemaking regions are committed to winemaking traditions, mirroring Napa and Sonoma's dedication to crafting exceptional wines. The aging process, whether in French or American oak barrels, adds layers of character reminiscent of the craftsmanship found in Napa and Sonoma wineries. This meticulous approach ensures Spanish wines consistently deliver a world-class experience.
3. Culinary Delights
Emulating Napa and Sonoma's emphasis on wine and food pairing, Spain offers a rich gastronomic experience that perfectly complements its wines. From hearty stews, and succulent roasted meats, to some of the best seafood worlwide, the local cuisine harmonizes beautifully with robust reds and exciting whites. Wineries like Pago de Carraovejas offer tasting experiences that showcase the fusion of local flavors and exceptional wines (Through their Michelin-starred restaurant Ambivium, located at the winery)
While Napa Valley and Sonoma County have long been synonymous with wine excellence, Spain's wine regions have stepped onto the global stage, competing admirably with their American counterparts. Ribera del Duero, with its captivating wines, breathtaking landscapes, and rich winemaking heritage, shines as a prime example of Spain's prowess. Just as Napa and Sonoma have carved their legacies, Ribera del Duero and its Spanish companions are etching their marks on the world wine map. Whether you're an enthusiast seeking adventure or a connoisseur in search of new experiences, Spain's wine havens promise a journey that rivals the finest.
Cheers!
Salud!